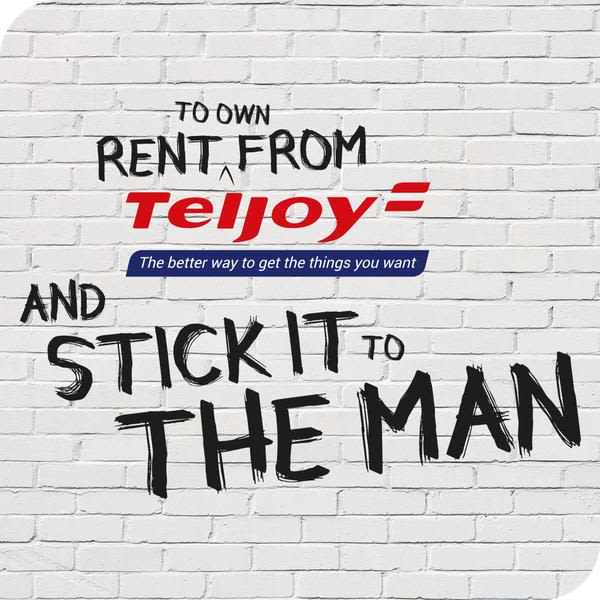 Shazam Drives engagement on 947 for Teljoy
The Brief
Teljoy wanted communicate the fact there is a better way to shop for the latest household and electronic goods – a way that would ensure that people could avoid the debt trap. Through Teljoy, people are able to rent brown goods, white goods and furniture with ease. The radio campaign needed to communicate this message, as well as the benefits of renting through Teljoy and highlight the vast range of goods available to rent at Teljoy.
The Solution
Shazam was identified as the tool that could best deliver against client's objectives. Shazam has always been known as a leading music discovery application tool with over 420m users worldwide and now it is being used by Primedia Broadcasting to give advertisers the opportunity to deliver branded content to consumers' mobile phones.
In South Africa, Shazam has over 5.5m million users who use the app over 7 million times a month:
Mechanics
Listeners were asked to Shazam the on air radio ad which would then unlock Teljoy content on their mobile devices. The content delivered on the mobile device included a competition mechanic and a link to "More on Teljoy".
The campaign included on line and social media elements which supported the on air Shazam campaign
Results
Listeners who engaged with the campaign spent over 2 minutes on the campaign page interacting with the competition and Teljoy content. The campaign was regarded as a great success and showcased the effectiveness of the Shazam platform to deliver measurable results for a radio campaign.
_"_We've built Shazam into a recognizable brand on the station through various calls to action and through the Shazam Chart, which plays out through 'The List' each weeknight on Greg & Lucky's show and culminates in a top 20 chart on Sunday afternoons.
As our audiences have come to trust and enjoy interacting with the station via Shazam, we've been able to create campaigns for clients that cleverly use the platform – it's a great way to measure response and the results speak for themselves." Ravi Naidoo 947 Station Manager