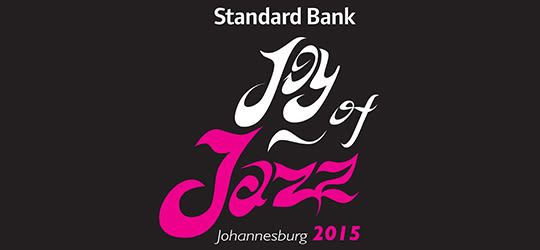 Standard Bank Joy of Jazz
The Standard Bank Joy of Jazz festival took place at the Sandton Convention Centre at the end of September. With 35 local and international performances on 4 stages it is South Africa's oldest and most prominent jazz festival.
The Brief
The brief from Standard Bank was to promote this annual festival in a never-been-done-before way and to get across the message that "jazz is always better when experienced live".
The Solution
The campaign was launched with a first ever for Africa – the streaming of a live billboard. Motorists were treated to a live jazz performance on a billboard, at a busy intersection in Johannesburg. As motorists got closer to the jazz billboard, they were directed to tune into a specific radio frequency. Once tuned in they were treated to the sounds from the Standard Bank National Youth Jazz Band. The live jazz billboard marked the start of the countdown to the country's premier jazz event - the Standard Bank Joy of Jazz, which featured more than 20 artists from around the world.
The campaign was further supported with a high frequency tactical on air campaign, amplified by digital and social media.
The live jazz experience was showcased through the sponsorship of the "Unplugged" music feature on 702.
The campaign culminated in an exclusive live jazz event.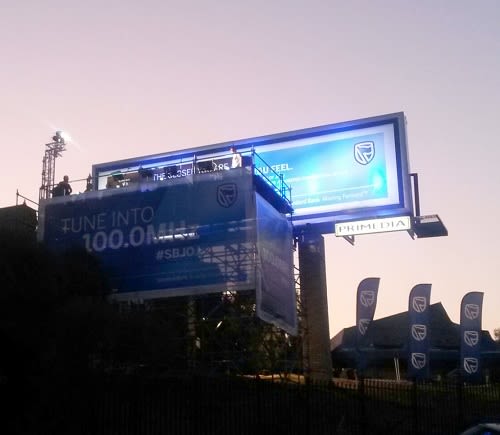 The Results
The campaign was a huge success with tickets to the Standard Bank Joy of Jazz event being sold out a week before it opened.
Highlights:
· A first for Africa – the first ever live stream performance of a band on a billboard.
· A pop up radio station that delivered jazz-related content as well as live stream of the 2 hour billboard gig.
· A social media campaign that resulted in the #SBJOJ trending in the top 5 topics on Twitter.
· The sponsorship of the popular Friday afternoon "Unplugged" music feature that enabled Standard Bank to highlight the artists appearing at the Joy of Jazz festival.
· An exclusive live jazz event held at Primedia Broadcasting for 100 top Standard Bank clients.
Feedback
"A big thank-you to everyone involved at Primedia Broadcasting and 702 in making this happen and in such a short space of time.
The feedback fromthe client is that it was an excellent and collaborative partnership and onethat we value and feel there is huge opportunity for SBJOJ going forward inother initiatives as well as possible other partnerships in the portfolio."
Sharlene Fine Business UnitDirector
TBWA\HUNT\LASCARIS