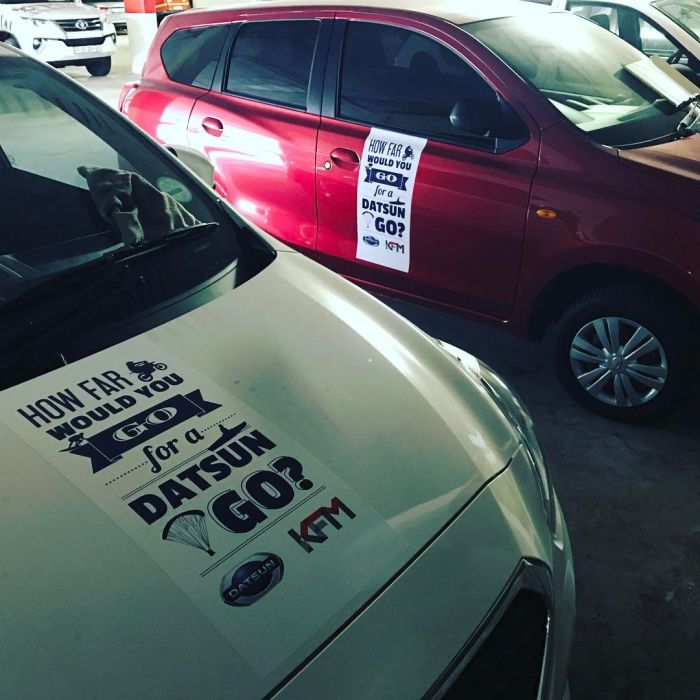 KFM and Datsun GO bigwith multiplatform engagement
KFM recently ran a three-week campaign with Datsun, called _How Far Would You Go … For a Datsun GO? _which focused on multiplatform engagement and showed the connection that KFM has with its listeners.
This campaign saw the KFM team using different platforms such as on-air, activation, outside broadcast, digital, branded content, and – for the first time – outdoor, as a Creative Solution on the station.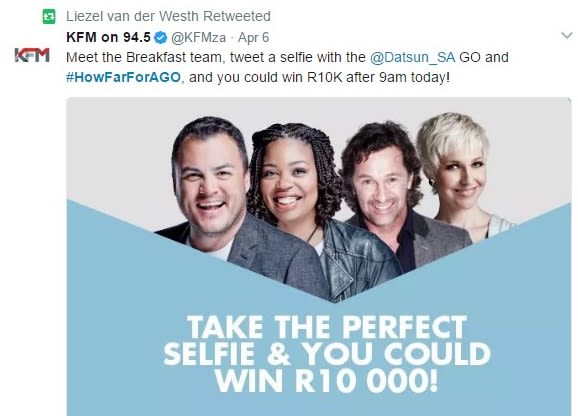 People were encouraged to tell KFM how far they would go to win a Datsun Go. The campaign ran across social media platforms, both on Twitter and Facebook.
Zain walked around in spandex and motorists and pedestrians were asked to tweet pics of Zain for him to become a finalist. This encouraged people to join the conversation and allowed the brand to be all over social media.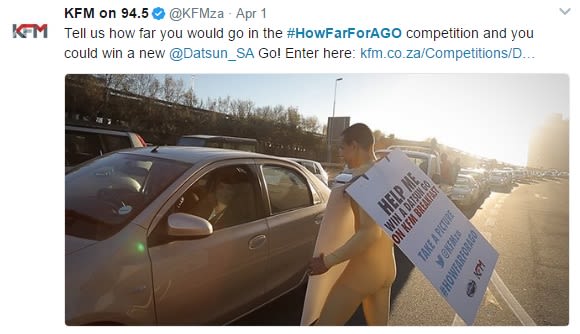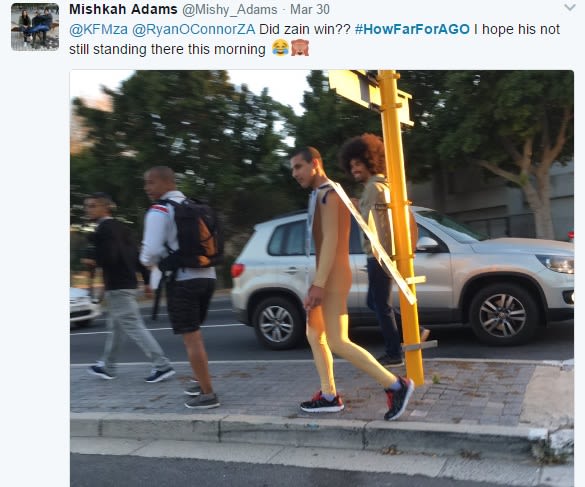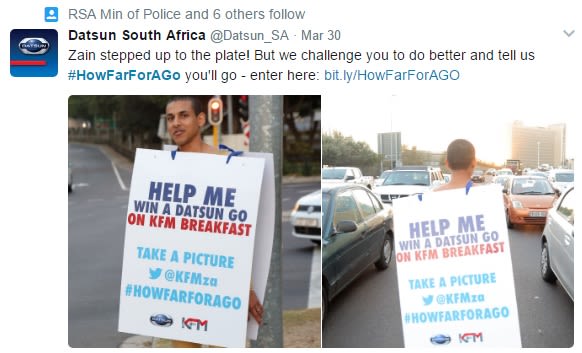 Dwayne was brave enough to go into the studio and get the KFM logo tattooed onto his arm to stand in line to win a #DatsunGo!
Kim shaved off her eyebrows and it wasn't in vain! She actually won the Datsun GO+ Remix - congratulations Kim!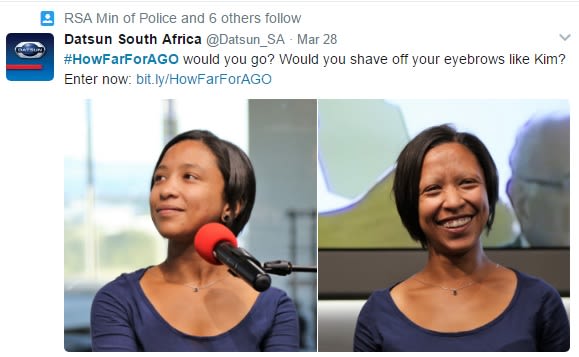 KFM is where inspired living comes to life through sights, tastes, love for the outdoors, and the strength of its listenership. It's where listeners connect and are more likely to buy brands that they hear advertised on air.
The promotion was a unique solution for KFM that we created with our partners at Datsun. It was also a key cumulative audience builder for the station and an opportunity to create unique, fun, highly-sharable content across on air and our digital properties.

— KFM Programme Manager, Stephen Werner
Check out the video here:
Listen to the audio of some of the finalists here: