Primedia Broadcastingstrengthens leadership team with two strategic appointments
Primedia Broadcasting has announced two key appointments with Kagiso Msimango taking on a new strategic marketing role, and Lucy Diole taking over as Chief Financial Officer.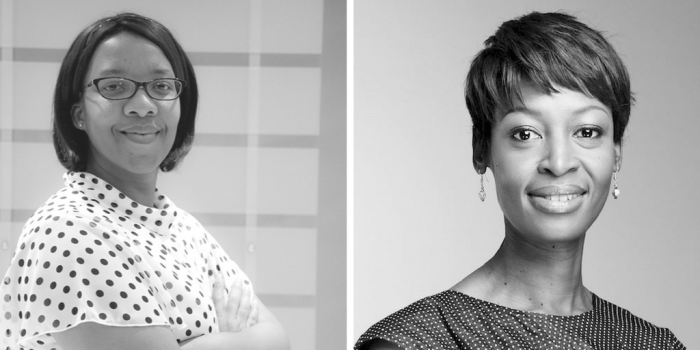 Kagiso has extensive experience in media and marketing. She moves to Primedia Broadcasting from the Primedia Group where she headed up marketing across all of Primedia's diverse media assets. Prior to that she was with Kagiso Broadcasting for 8 years where she occupied various roles, the last being Head of Innovation and Head of Marketing. She served as deputy chair at the Radio Advertising Bureau (RAB) for 4 years and honed her brand strategy skills at Yellowwood Brand Architects.
In addition to her radio and marketing work, Kagiso has a large and loyal following due to her Goddess Academy, a personal development organization that empowers and develops women. She has published two bestselling books, _The Goddess Bootcamp _and The Goddess Mojo Bootcamp, and featured on TV as host of Mokapelo on SABC1.
"Kagiso has both the experience and the creativity to lead Primedia Broadcasting's new marketing strategy, which has not been a focus for the business for many years," explained CEO, Omar Essack. "She's already made a positive impact on a number of key brand decisions and we look forward to invigorating Primedia Broadcasting's presence in the trade and consumer space, through her work."
New CFO: Lucy Diole
Lucy Diole will take over as CFO from Michelle Sampson who is moving on to a new opportunity after more than a decade with Primedia Broadcasting.
An SAICA accredited Chartered Accountant, Lucy has more than ten years post articles experience. She has served as CFO in her previous company, and has experience across the spectrum of financial management, audit and regulatory reporting .
"As we strive to grow profits in a difficult economic climate and with complex social responsibilities as business leaders, the role of CFO is more critical than ever," said Essack.
"Lucy has proved to have all of the necessary skills and experience to handle the multiple challenges and esponsibilities that will be placed on her."
Lucy will work with Michelle until Michelle's departure in August to ensure a smooth handover of this weighty portfolio.
"I am extremely excited to join Primedia Broadcasting team and I am proud to be associated with the brands, said Lucy.