Own Retail with Plug & Play Solution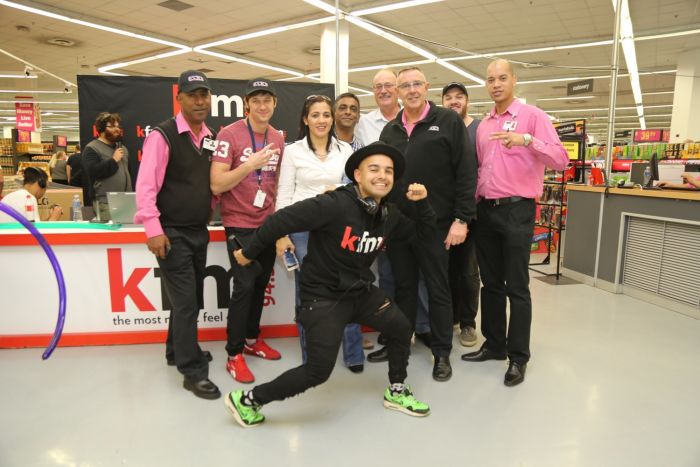 Whether your opening a store, doing a pop-up experience, launching a new range or running a sales promotion, attract Primedia Broadcasting's lucrative audiences to shop, shop, shop!
Introducing the Retail Plug & Play package that puts the spotlight on your retail space and driving feet through your door across all four of PMB's radio stations - 947, 702, Kfm 94.5 and CapeTalk.
Build awareness and own retail during the on-peak and off-peak hours. Choose the package that suits you, which includes a number of opportunities across the stations to take advantage of:
Retail Amplifier on 947
Bring the 947 Crew to your store to build hype and excitement in your store, while broadening the reach and awareness of your brand. The crew will cross live to the Greg & Lucky Show on Fridays and during the Top40 Show with Zweli and Mantsoe on Saturdays. You can also build in recorded sports at a great rate with one of the Top Drawer Retail Packages.
Retail Crossings with Kfm 94.5
Drive feet to your store with the Kfm Crew. To build hype and excitement, live reads will run from Wednesday to Friday. On the day the Kfm Crew will do live crossings from your store to the Top40 Chart Show.
Super Saturdays with 702
Look forward to the weekend with Super Saturdays when 702 Music comes down to your store on a Saturday. Super Saturdays bring the music, the vibe, the excitement and the customers between 10:00 and 14:00 on a Saturday of your choice. Hosted by Kenny Maistry, 702 Super Saturdays feature the great 702 Music that the station has become known for. Not only do existing customers enjoy the music, but on-air listeners are left with a serious case of FOMO!
What's On with 702 and CapeTalk
Tap into the the best guide to the weekend with the What's On feature on 702 and CapeTalk that highlights events, markets and other not-to-be-missed happenings in Joburg, Tshwane, Cape Town and the surrounding areas of Gauteng and the Western Cape on Saturdays and Sundays. Whether it is a pop-up-store, a night market, concert or a fun run, What's On has got it covered.
Saturday Sale with Cape Talk
Listeners wake up every Saturday and Sunday morning to Africa Melane unpacking the news of the week, engaging with listeners on the stories that matter and taking them through what they need to do, see, taste and try on the weekend. On Saturday morning's between 06:00 and 10:00 CapeTalk can bring the conversation to your store with an Outside Broadcast to stimulate hype and excitement.
Own Retail Now
For more information on the Retail Plug & Play Package contact your Account Executive or call 011 506-3543.