CapeTalk's John Maytham Launches 'Rapid Fire' Book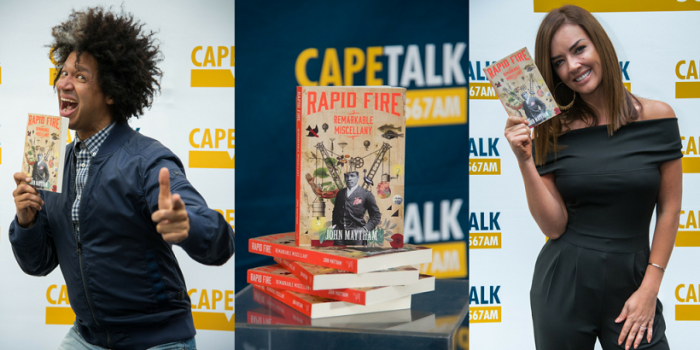 "How many holes are there in a Marie biscuit? Why do cats lie in the sun?" - these are just a few of the quiz questions featured in 'Rapid Fire' by John Maytham.
The iconic CapeTalk presenter launched his new book, published by Tafelberg Publishers, at the CapeTalk studios in October.
The book features obscure questions CapeTalk listeners have come up with in a bid to stump the radio host during the Rapid Fire segment he presents on CapeTalk.
The launch coincided with a live studio audience experience including a high-stakes version of Rapid Fire featuring listeners and CapeTalk station friends: Marc Lottering, Cindy Nell and Jonathan Shapiro along with CapeTalk presenters Africa Melane, Sarah-Jane King and Koketso Sachane.