947 Bids Darren Simpson Goodbye, Heralds in New Drive Time Show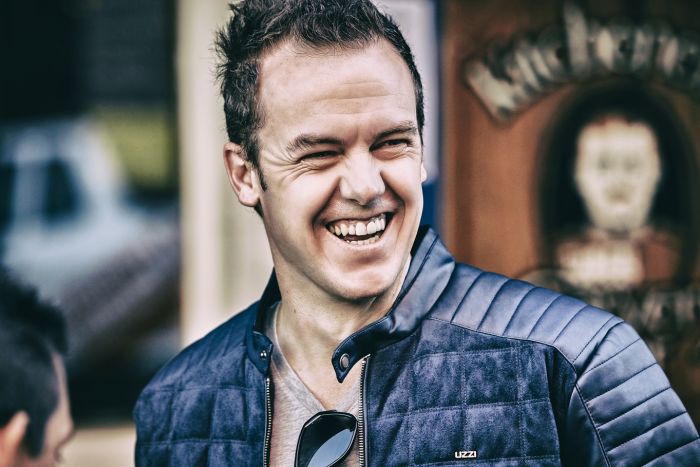 Darren Simpson has announced that he will be saying goodbye to Joburg and 947 in December, to concentrate on the Kfm 94.5 breakfast show in the Cape.
The station paid tribute to Darren, who has spent 14 years with 947 and wishes him all the very best as he turns his focus to his new show on sister station, Kfm.
The afternoon drive show on 947 will be taken over by Greg & Lucky, whose quick humour and willingness to try anything have already won them many fans on the station.
Darren's legacy on947
"Darren has brought so much to 947 over the years – he is a radio professional, who has worked more than his requisite 10 000 hours to achieve his followers and his success," said 947 station manager Ravi Naidoo.
Darren joined 947 in 2003, as 'Whackhead' and pioneered one of the most successful radio prank series in the world. His annual CDs have sold over half a million copies, with proceeds going to the 947 Hear for Life Trust. He went on to take over the breakfast show in 2010 and went on to win numerous awards for his show and campaigns on the show.
"I'm so proud of what I have achieved at 947 – I have been able to practice my profession at the highest level in South Africa with the Breakfast Xpress," said Darren. "Rising to the challenge of hosting breakfast on 947 has been my greatest honour, and getting to do it all over again on Kfm is a rare and thrilling opportunity for me," he said.
Focus on Kfm
Darren has been hosting both the afternoon drive on 947 and the Kfm breakfast show since July, but from January 2018 he will be focusing his energies on the Kfm breakfast show.
"Cape Town is my new home and I am beyond excited by the challenge of building a new, successful show on kfm that listeners turn to. They deserve my full attention," he said.
New Drive Time Show with Greg & Lucky Coming to Listeners in 2018
947 listeners will be familiar with the station's new afternoon drive show as Greg and Lucky will be taking over the drive time slot in January 2018.
"Greg and Lucky started on Sunday nights , then week nights 7-10pm and worked their way into their current midday show where they have been thriving," said Naidoo.
"Their approach to their audience, and to delivering great content, is exciting and it's a real honour to promote them into a drive time slot – we're looking forward to working with them to make excellent radio in the afternoons." The daytime shows between the drive channels will be very music focused, to cater to a workday audience.
Beats@Work, a presenterless, request-driven music show will kick off the work morning between 09h00 and 10h00, followed by Ayanda MVP whose show will run from 10h00 to 15h00. There will be a second session of Beats@Work from 15h00 to 16h00, followed by Afternoon Drive with Greg and Lucky.
"This is an interesting shift for 947 but it fits in strongly with our drive to better serve our daytime audiences who have fed back that they prefer more music during office hours," said Naidoo.
"Ayanda MVP is proving very popular with listeners so we are excited to have an opportunity to extend her show," said Naidoo.
"Beats @ Work is a request-driven music feature, which has also received very positive feedback, so we think audiences will respond well to the effortless listening throughout their weekday, bookended by two very strong drive time shows."
The full weekday line up from Monday 8 January will be:
05h00 to 06h00: Alex Caige 06h00 to 09h00: Anele's Breakfast Club 09h00 to 10h00: Beats @ Work 10h00 to 15h00: Ayanda MVP 15h00 to 16h00: Beats @ Work 16h00 to 19h00: Greg & Lucky 19h00 to 22h00: Zweli & Mantsoe 22h00 to 00h00: Mac G