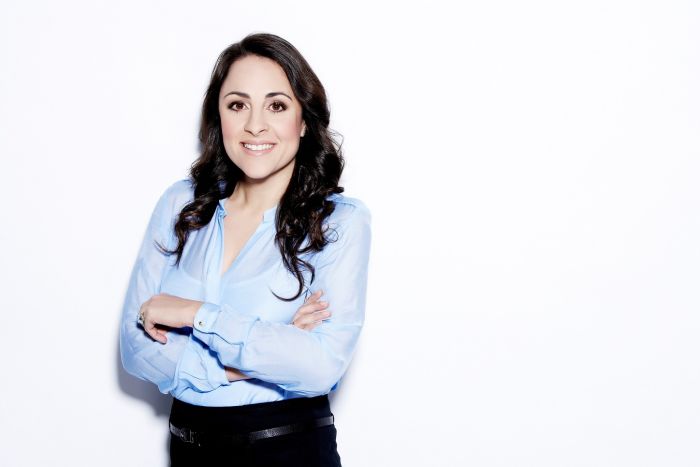 EWN to bid farewell to editor-in-chief, Katy Katopodis
After 21 years at Primedia Broadcasting, Eyewitness News (EWN) Editor-in-chief, Katy Katopodis will be leaving the broadcaster at the end of July.
During her tenure, Katopodis, who is recognised as one of South Africa's most respected and senior journalists, helped build a formidable news brand and award-winning team that is powerfully positioned in the media industry and in our country.
Her career with Primedia Broadcasting started as a field reporter, and she went on to co-host 'Talk at 9'; anchored morning news on 702 for many years and was appointed as news editor of the Joburg news team before her appointment as Editor-in-chief for the Primedia Group and the newly branded EWN. Under her leadership EWN has grown into a national brand, which has won numerous awards for excellence in journalism. She holds a senior position in the South African National Editors' Forum (Sanef) and was elected as its deputy Chairperson by the media industry's most senior and well-respected editors.
"Katy has always been, and remains, passionate about South Africa and the media industry and has been a strong advocate for media freedom and responsible journalism," said Primedia CEO, Omar Essack.
"She has built up EWN from a radio station news team into one of the most respected and widely visited multiplatform newsrooms in the country. This is a legacy that we are extremely proud of, and we are grateful to her for her extraordinary contribution to EWN and to journalism in South Africa."
"We will miss her but are comforted that she leaves a strong team behind her, to continue the great work, and we wish her every success with her new venture," he added.
Katy said: "Primedia Broadcasting has been a huge part of my life. I am grateful for the opportunities I have had, and immensely proud of what we have achieved at EWN. I leave behind a passionate team of people, who I have come to adore, and who have dedicated their careers to getting Inside the Truth with EWN. It has been my honour and privilege to lead this astounding team and to watch them shine year after year - story after story".
She added that: "After more than two decades with Primedia, the timing is now perfectly right to explore new and exciting opportunities. It may be the end of an era, but it's also the beginning of an exciting new chapter for me".
"I've started my own media company with two exceptional women with enormous professional integrity in the industry and who share my values and vision for the future of media in South Africa," she said.