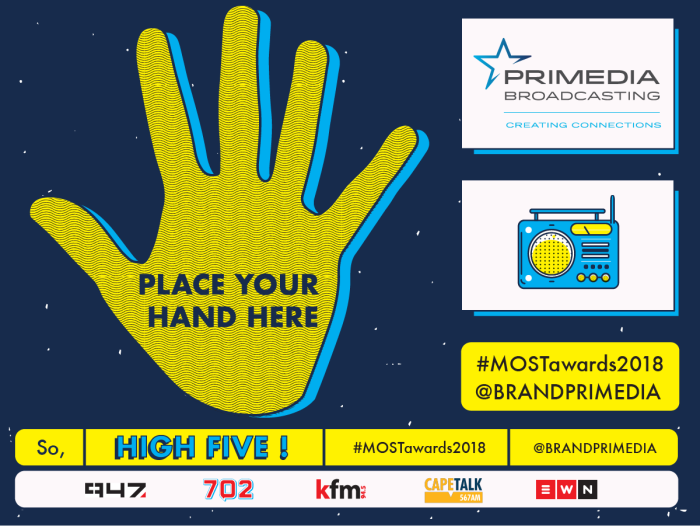 HIGH FIVES ALL 'ROUND!
MOST Awards is the annual measure of the service effectiveness of Providers in the South African Media Industry. We recognise and rank local media owner sales teams and their media agency partners based on the services they provide each other. Media agency employees all over the country rate the performance of the media owner sales teams.
We would like to thank each and every single person who voted for us as the Media Owner of the Year, in the radio category. We're humbled by this award, but glad to be acknowledged for our contribution to this category. So here's a high five from us, to say thank you, and we look forward to doing more amazing things.