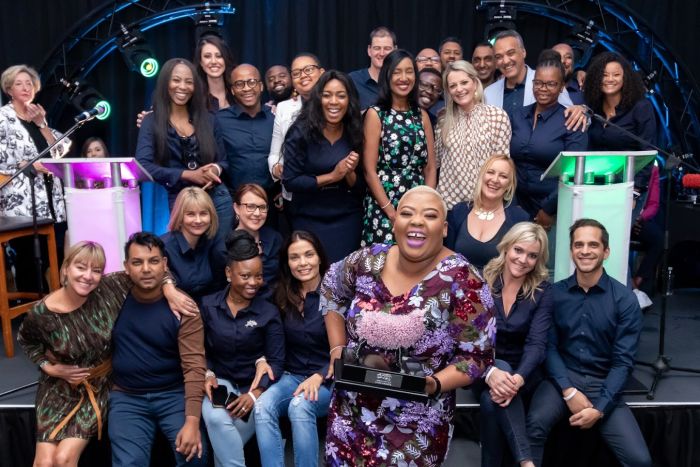 JOHANNESBURG — Primedia Broadcasting has come out tops in the radio sales space once again, after its second straight win in the Radio Media Owners category at the annual MOST Awards.
Hundreds of media professionals voted on this year's awards, three quarters of whom have been in the industry for six years or more — so the win is testament to Primedia Broadcasting's ability to connect deliver outstanding service in a contested media space.
But what's behind our winning sales strategies? The answer is simple, and something our clients love: we get personal, both behind the scenes and on air, to craft innovative solutions that deliver.
"[Primedia Broadcasting has] changed their business to be client-centric, which allowed them to be more responsive, move innovative and much, much more flexible," commented one MOST voter.
Another said: "Decisions can be made on the fly without having to get consent from the radio stations. Primedia is able to commit on behalf of the stations and it creates a collaborative environment."
This innovative, collaborative approach empowers Primedia Broadcasting sales representatives to act quickly, confident in the knowledge that the stations they represent will deliver. The company's Western Cape CEO Trish Taylor says Primedia Broadcasting is developing innovative tools to help clients unpack insights that can become strategically invaluable: "This brand intelligence is assisting in the development of highly targeted campaigns that are resulting in excellent results for our clients. Strategic partnerships are important for us, as we grow with our clients."
But innovation is about more than sales. Primedia Broadcasting also helps clients to craft creative and surprising radio campaigns, and to dive into the future of audio - experimenting with everything from bespoke podcasting to South Africa's first-ever flash briefings on smart speakers. And with our company-wide focus on digital, a campaign never lives on just one platform.
No matter the campaign, the platform or the client, connecting people remains central to everything we do. And it's this human touch that allows Primedia Broadcasting to deliver for our clients time and time again.
To explore some of our successful client solutions, click here.
Or to get in touch with our sales team, email AnthonyP@primedia.co.za.<style type="text/css"> p.p1 {margin: 0.0px 0.0px 0.0px 0.0px; font: 12.0px 'Helvetica Neue'} p.p2 {margin: 0.0px 0.0px 0.0px 0.0px; font: 12.0px 'Helvetica Neue'; min-height: 14.0px} </style>