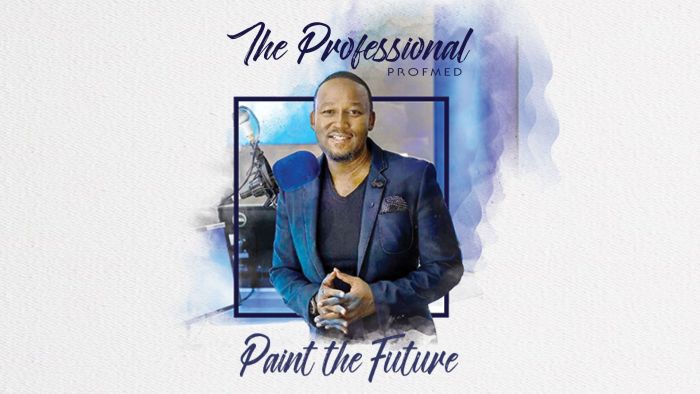 JOHANNESBURG - Primedia Broadcasting has just added a fresh voice to South Africa's growing bespoke podcasting landscape. Profmed's The Professional, hosted by 702 breakfast host Bongani Bingwa, is a new podcast series that profiles South Africans who are doing amazing things in fields or jobs that didn't even exist when they were growing up.
Medical aid scheme Profmed commissioned the podcast as a way to connect with graduate professionals by tapping into the global discussion around the future of work.
"Profmed actually approached us to create a podcast series after they saw what Primedia Broadcasting had achieved with another branded podcast, RMB Solutionist Thinking," explains Digital Commercial Executive Deen Schroeder. "However, wanting a podcast is only the first step and we spent a huge amount of time workshopping the creative positioning, guests and overarching narrative of The Professional. We landed on creating a future-focused podcast to position Profmed as a brand that is constantly evolving and will always be ahead of the curve."
Custom branded podcasts are exploding in popularity around the world, as major brands begin to recognise the power of associating and aligning their products or services with quality audio-on-demand content and respected media personalities. South Africa's podcasting market is still nascent, but the first local version of the 'Infinite Dial Study' by Edison Research and Triton Digital, which tracks how audio is consumed beyond traditional radio, shows the medium is gaining in popularity. And that means it's becoming increasingly popular among brands, too.
Profmed is among several major brands exploring podcasting as a new way to create connection with prospective clients using a subtler, soft-sell approach. The secret ingredient for crafting an enticing podcast is aligning it with a great host, and Bingwa was a natural choice, due to his ability to share stories and his clout as a radio and TV personality.
"Clients are often in search of new interesting ways to use media to connect to their audiences, but beyond podcasts being a new medium, they are also highly engaging and have the ability to drive fantastic brand awareness and recall on brand messages. This is due to podcasts being an uncluttered and uninterrupted brand experience, and if done correctly, they can further entrench a brand in the minds of its listeners. Podcast also give brands the opportunity to build networks and communities around niche content through this very intimate audio experience," says Schroeder.
Primedia Broadcasting boasts some of the best audio minds in the business; from conceptualising and crafting a series, to scripting, editing and recording your podcast, we leverage our in-house expertise to develop compelling, unique content that your brand can be proud of. If we had to distill our branded podcast strategy down to a single sentence, it would be this: "Let us help you tell your brand story, beautifully, with audio'.
Click here to listen to 'The Professional' podcast, or email us to commission your own audio showcase.