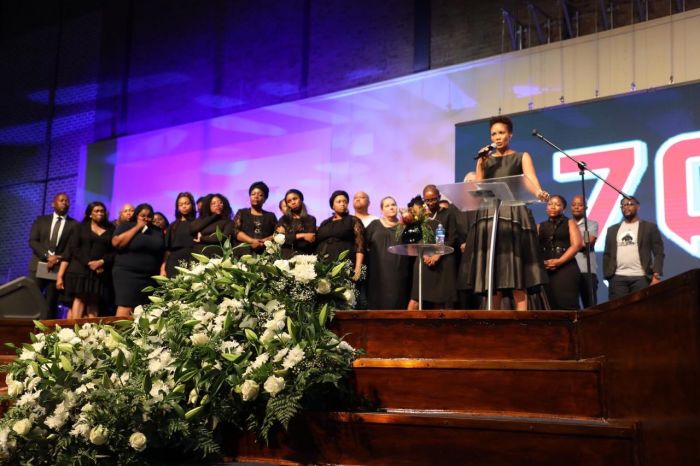 JOHANNESBURG - Late media legend Xolani Gwala has been remembered as a gentle broadcasting giant and a true South African patriot during a series of tributes held in Johannesburg this week, which culminated in a moving memorial at the Family Church in Randburg on Thursday.
The special send-off was arranged by Primedia Broadcasting, and was attended by family, friends, colleagues past and present, and a host of high-profile South Africans - a fitting tribute to a man whose life touched those of countless others.
702 host Azania Mosaka delivered a moving address on behalf of the radio station, telling mourners that Gwala's remarkable life should serve as an inspiration to others: "Ours is to continue to build on the legacy you have left us. To uphold the values you stood for. To give back in the way that you did. Ours is to build community like you did. To always pursue excellence."
Primedia Group CEO Omar Essack described Gwala as humble, but brave: "Bra X was not there for himself; he was a true patriot. True patriots ask the tough questions. They make sure the sun shines in the dark corners to reveal the truth … We will remember him as the best among us."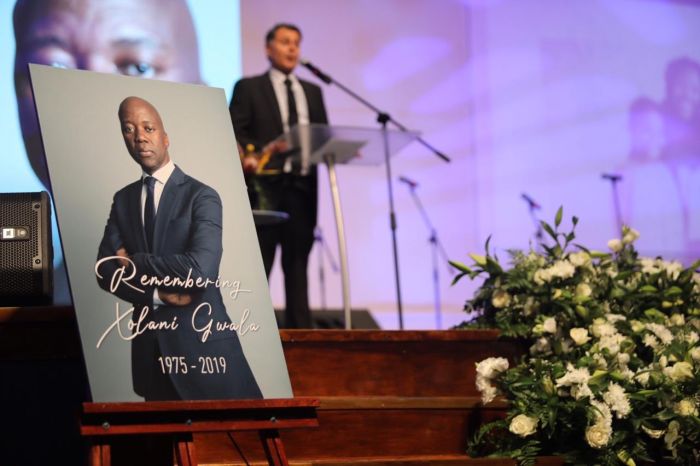 Gwala died in late October after a two-year battle with cancer. The Cancer Association of South Africa's Nonhlanhla Duba used the memorial to issue a call to action to South Africans, to ensure that citizens get the cancer treatment they need: "To honour Xolani and to continue his work, we have to strengthen the fight against cancer with education and access to screening and treatment for [all] people."
The service ended with a moving gesture from the Primedia Broadcasting family, who handed over the headphones that Gwala wore while on air to his wife, Peggy-Sue Khumalo, and his brother, Mdu.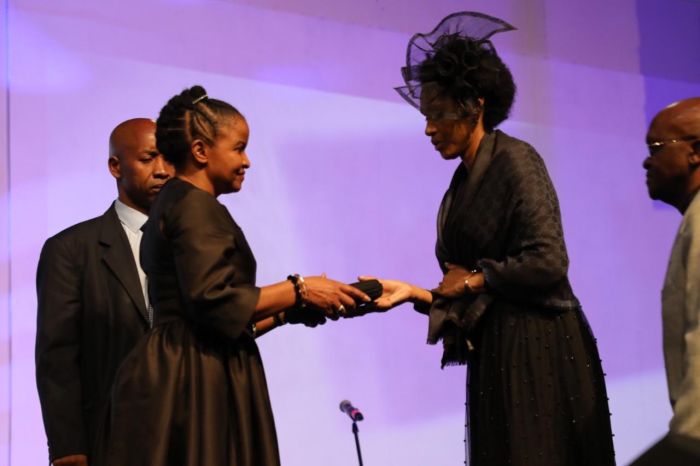 Gwala will be laid to rest in Impendle in Kwa-Zulu Natal on Saturday. All are welcome to attend.
Funeral date: Saturday, 09 November.
Time: 10:00am
Place: Impendle, KwaZulu-Natal
A kind request from the family is for no flowers to be sent to the family home, Xolani's heartfelt request was that instead of flowers, he would appreciate donations to the Teddy Bear Foundation to be made in his name.
If you wish to do so, please find the banking details below:
Investec Bank Ltd Teddy Bear Clinic for Abused Children Account number: 10011311625 Branch Code: 580 105 Branch name: 100 Grayston Drive
Nedbank Bank Ltd Teddy Bear Clinic for Abused Children Account number: 1944183361 Branch Code: 194 405 Branch name: Parktown