702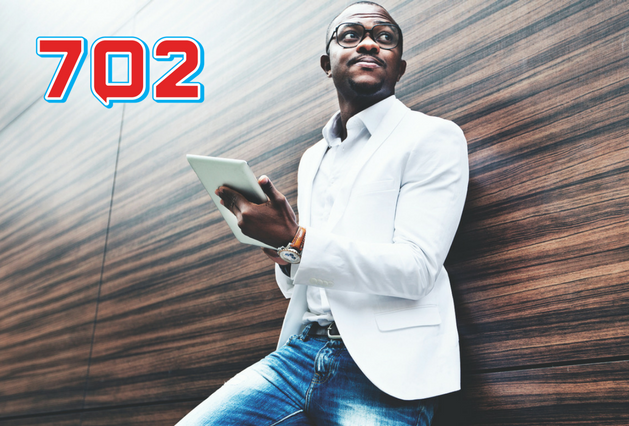 702 is a talk music station based in Johannesburg with listeners of all races living in Gauteng. The station targets LSM 8 – 10 listeners between the ages of 35 – 45 and boasts talent that is confident, forthright and knowledgeable.
702 believes that real and honest conversations allow us to connect and enables us to make better decisions, whilst expanding our understanding of the world.
702 delivers shows that engage listeners through insightful conversation and fearless debate, whilst also being providing an escape to kick back and enjoy a soulful mix of music on the weekend.
702 – For the Curious!
702 Line-up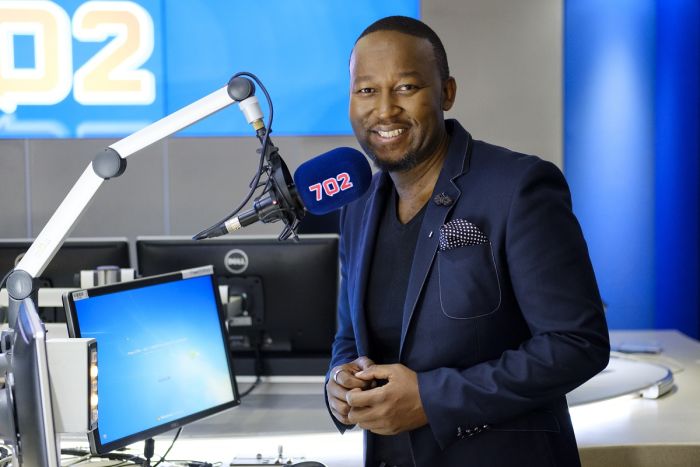 Breakfast with Bongani Bingwa
Weekdays
00:00 – 04:00 Late Night Talk with Aubrey Masango
04:00 – 06:00 Early Breakfast with Relebogile Mabotja
06:00 – 09:00 Breakfast with Bongani Bingwa
09:00 – 12:00 The Eusebius McKaiser Show
12:00 – 13:00 The Midday Report
13:00 – 15:00 The Azania Mosaka Show
15:00 – 18:00 Afternoon Drive with Joanne Joseph
18:00 – 20:00 The Money Show with Bruce Whitfield
20:00 – 22:00 The Karima Brown Show
22:00 – 24:00 Night Talk with Gugs
18:00 – 19:00 (Friday) The Money Show with Bruce Whitfield
19:00 – 20:00 (Friday) Sports Talk with Marc Lewis
20:00 – 23:00 (Friday) Night Talk with Gugs
23:00 – 03:00 (Friday) Night Talk with Gushwell Brooks
Saturday
06:00 – 10:00 Weekend Breakfast with Phemelo Motene
10:00 – 13:00 702 Music with Kenny Maistry
13:00 – 16:00 702 Music with Tshego Modisane
16:00 – 19:00 702 Music with Nonn Botha
19:00 – 21:00 The House Party with Tshego Modisane
21:00 – 23:59 The Jukebox with Benjy Mudie
Sunday
06:00 – 10:00 Weekend Breakfast with Phemelo Motene
10:00 – 13:00 Soulful Sundays with Kenny Maistry
13:00 – 16:00 Soulful Sundays with Paul Mtirara
16:00 – 19:00 Soulful Sundays with Nonn Botha
19:00 – 21:00 Sports Talk with Marc Lewis
21:00 – 00:00 Night Talk with Gushwell Brooks
For talent queries and bookings, contact talent@primetalent.co.za
702 Extra
Follow @radio702