KFM 94.5
Come home with Kfm 94.5 where you'll find the most music, larger-than-life personalities, compelling content that connects with the Western Cape community across the station's terrestrial and digital platforms.
Kfm 94.5 is an adult contemporary music station based in Cape Town, connecting with LSM 7 – 10 listeners between the ages of 25 and 49.
The station plays a mix of rhythmic music that covers current popular hits, including old favourites from the 80s, 90s and 2000s. After all, at Kfm 94.5 music saves the day, every day!
Kfm 94.5 is known for its strong connection with the community that is, in turn, highly engaged and responsive. When there is a need, Kfm is there. Listeners known and trust that the station is their de facto 'can do' station in the Cape.
Kfm 94.5. The Most Music. Feel Great.
KFM Line-up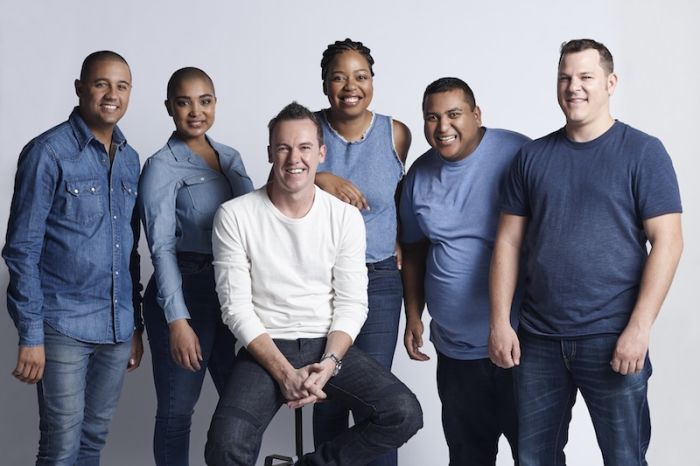 Kfm Mornings with Darren, Sherlin & Sibs
Weekdays
05:00 – 06:00 Early Mornings with Liezel van der Westhuizen
06:00 – 09:00 Kfm Mornings with Darren, Sherlin and Sibs
09:00 – 12:00 Tracey Lange
12:00 – 15:00 Ryan O'Connor
15:00 – 19:00 The Flash Drive with Carl Wastie
19:00 – 22:00 Kfm Nights with Brandon Leigh
22:00 – 01:00 Kfm Late Nights with Andy Maqondwana
Saturday
01:00 – 04:00 Mitch Matyana
04:00 – 07:00 Early Weekend Breakfast with Jonathan Duguid
07:00 – 10:00 Saturday Breakfast with Ryan O'Connor
10:00 – 14:00 The Coca-Cola Top40 SA with Carl Wastie
14:00 – 18:00 Zoe Brown
18:00 – 21:00 The BLOC party with Mamohau Seseane
21:00 – 01:00 The BLOC party with Barron Hufkie
Sunday
01:00 – 04:00 Mitch Matyana
04:00 – 07:00 Early Weekend Breakfast with Jonathan Duguid
07:00 – 10:00 Sunday Breakfast with Andy Maqondwana
10:00 – 15:00 Brandon Leigh
15:00 – 19:00 Tim Thabethe
19:00 – 22:00 Barron Hufkie
22:00 – 01:00 Mamohau Seseane
KFM Extra
Follow @kfmza